AAUW advances equity for women and girls through
research, education, and advocacy.

Read the Spring 2021 of Illinois Link – AAUW-IL's newsletter:


An inspiring graphic about AAUW shared at the 2021 AAUW-Illinois State Convention: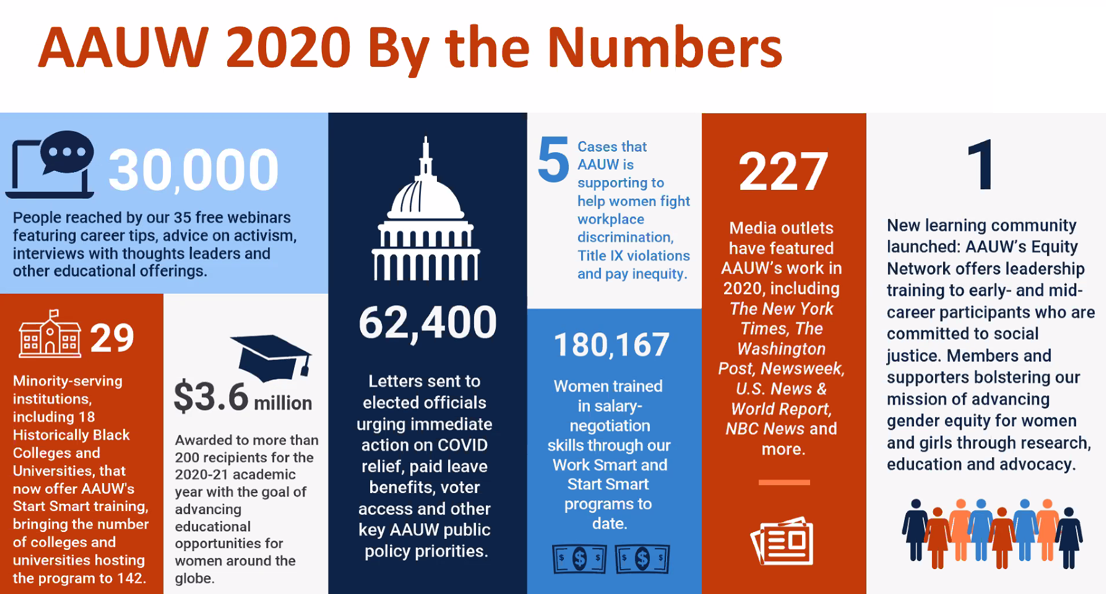 EQUITY EMPOWERS – SPEAK OUT FOR EQUITY!
Going virtual for the first time has not stopped Sharon Lee and Becky Glimco from putting together a powerful lineup of speakers.  Read more details.

2020 Agent of Change
Congratulations to the 2020 AAUW- IL Agent of Change:
*** Amy Jo (AJ) Conroy of the Chicago, Inc. Branch ***
Read more about AJ and the award.

After a successful online election, you elected the following leaders to the 2020-21 AAUW Illinois state board,
effective July 1, 2020:
President: Lisa Cherry
Program Co-VPs: Sharon Lee, Becky Glimko
AAUW Funds Director: Laura Desmarais
Bylaws and Policy Director: Andy Danis
Nominating Committee Chair: Jennifer Urish
Carolyn Schjelderup was elected Finance Director Elect and she continues as Finance Director
We held the Installation of Officers over Zoom on June 10, 2020.
View the video of the officer installation.

Two resources on the Gender Wage Gap: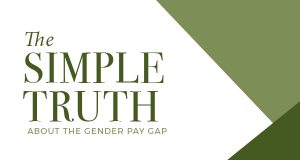 (AAUW)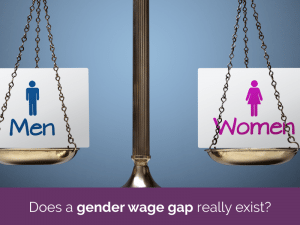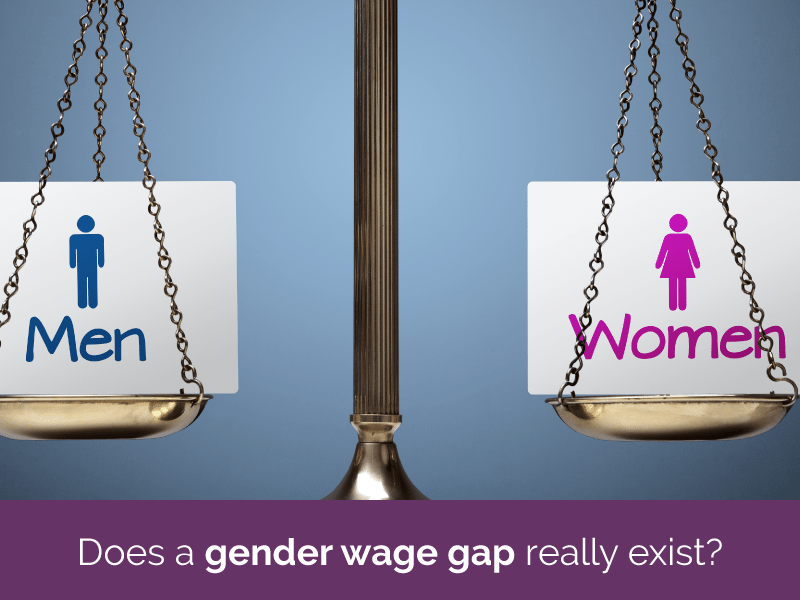 (Gender Wage Gap Guide by Wood Law, Chicago)


EQUAL MEANS EQUAL is a film that gives an unflinching look at how women are treated in the United States today. The Gender Equity Fund will provide a DVD or a theater-ready version of this movie with the completion of a reservation form and the receipt of a modest fee.  Please complete the form and mail to Carol Heisler. Download the agreement form.

 LEG-Up Grants
LEG-Up grants help branches run Local Engagement mission-based projects. Read more about the LEG-Up and other grants offered by AAUW-IL.

 AAUW Research
Some of our recent national research includes:
Deeper In Debt: Women and Student Loans
The Simple Truth about the Gender Pay Gap
Barriers and Bias: The Status of Women in Leadership
Solving the Equation: The Variables for Women's Success in Engineering and Computing
 Who We Are
AAUW (American Association of University Women), the oldest women's organization in the United States, was founded in 1881, and advances gender equity for women and girls through research, education, and advocacy.
Read more about AAUW at www.aauw.org
Membership Criteria
Any graduate with an associate or equivalent degree or higher may become a member of AAUW. More AAUW-Illinois membership information.
In principle and practice, AAUW values and seeks a diverse membership. There shall be no barriers to full participation in this organization on the basis of gender, race, creed, age, sexual orientation, national origin, disability, or class.